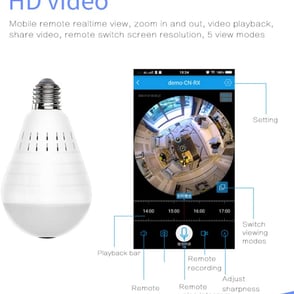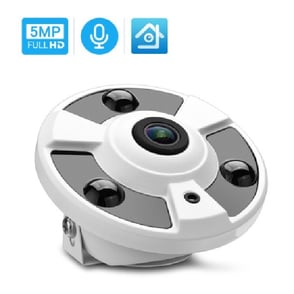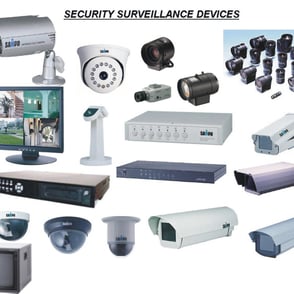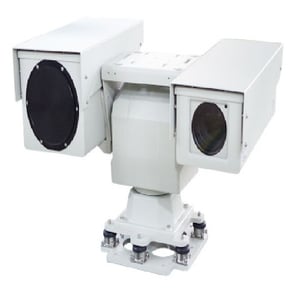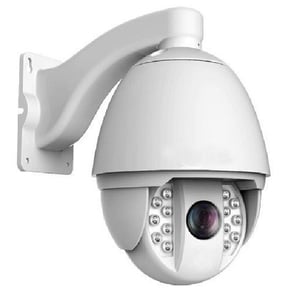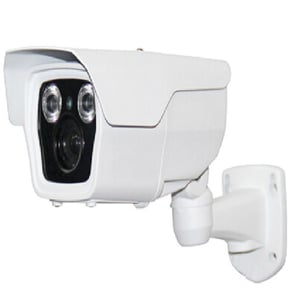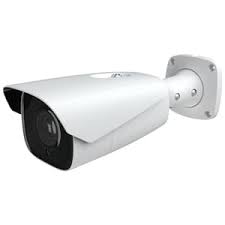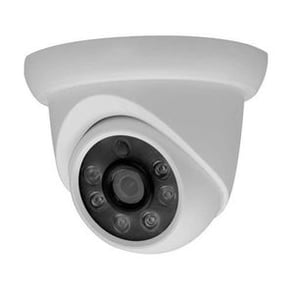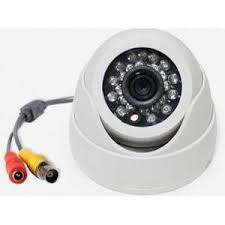 CLOSED CIRCUIT TELEVISION (CCTV)/INTERNET PROTOCOL CCTV/SPY GADGETS.
This is an Observation/Monitoring System that keeps you abreast of transaction within and out of the Office/Business Premises, this is achieved by the use of very Sensitive Cameras strategically mounted to transmit live Image/Picture on the Monitor (Screen). (Optional, Can also be view any time, any where in the whole world with the use of Internet Service Provider/VSAT. Such actions are also recorded and can be retrieved for other security purposes or stored for further references.
ELECTRIC SECURITY SHOCK FENCE SYSTEM:
This is a network of devices connected together round an area (especially round the perimeter wall of residences) to discourage or repel un-warranted entrance into the secured environment. Any attempt to gain entrance is repelled when the system shocks the victim who is force to withdraw back. The shock is non-lethal: that is, it does not kill. The victim is immobilized for about fifteen minutes (15 minutes) before regaining consciousness. It is ideal for installation round Private Residences, Governor's Residence and other Living places of other important government functionaries.


STUN GUN (SELF DEFENSE SHOCKER)
This is a security handy gadget that has the ability to shock the victim it's used upon. Because security guards who stand at the entrance of Banks, eateries, etc are not trained to carry arms, therefore they are not allowed; the stun gun is most suitable for them. With it, when someone comes to the premise to constitute nuisance, this gadget will be used on such a person.
When it's used on a person, he/she will be in comma for a period of 15minutes at least before he/she will recover from that state. It does not kill, not even hypertensive persons. It's recommended for everybody. It has an electrolyte rechargeable battery that last for days before it will require recharging. It has an inbuilt touch light that disguises it to be like a touch light. It is very affordable.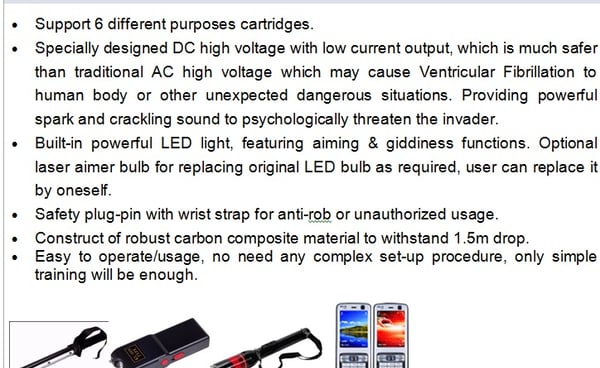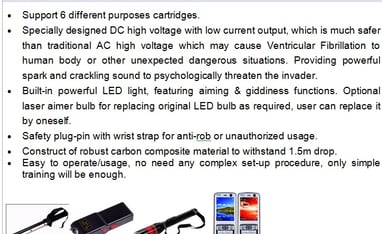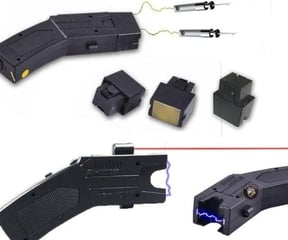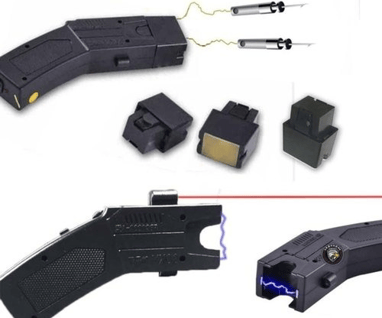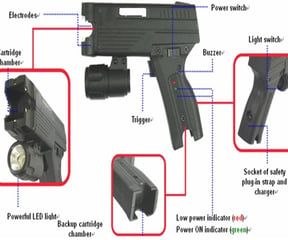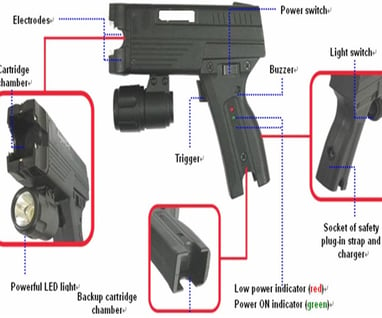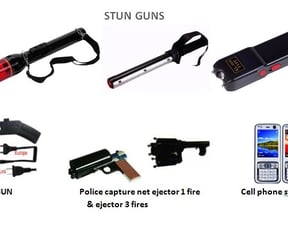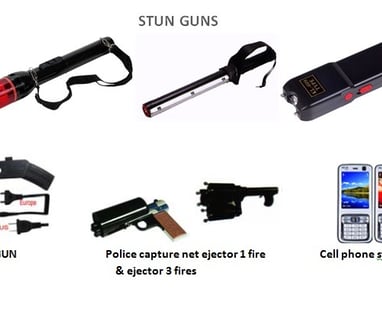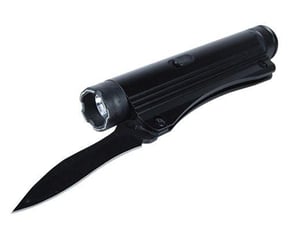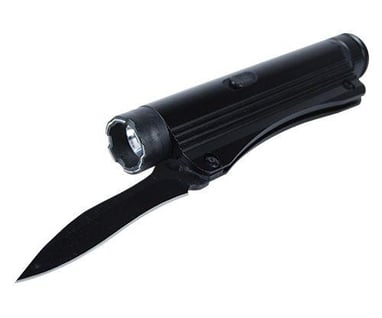 METAL DETECTORS: In countless places all over the country, including courtrooms, warehouses, jails, airports, schools, Embassies, hospitals, nuclear power plants, venues for special events. For airports security hand held & walk through metal detector are essential for continued safety in our travel. As well as in schools and government buildings etc, hand held and walk through metal detectors are often an important part of security procedures
LUGGAGE SCANNER: RealClear® reveals components of a Gun, Knife, Narcotics in Bottle, and Bomb in Real-Time, without lags and delays. AutoScale® Displays contents at Pentium 4 resolution automatically and without distortion. This Luggage Scanner(featuring a 53 cm wide x 33 cm high or 20.9" wide x 13" high tunnel opening) is a compact, lightweight and Ergonomic Conveyorized X-ray system designed to inspect Briefcases, Purses, Cameras, Laptops, Backpacks, Shoes, MailBags, Pins and Parcels.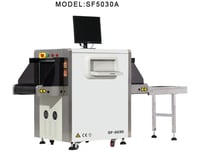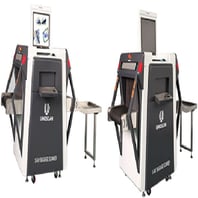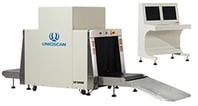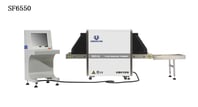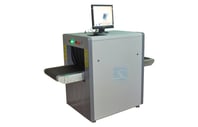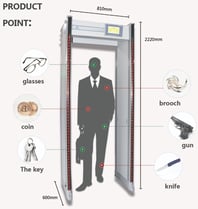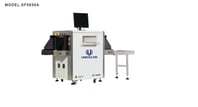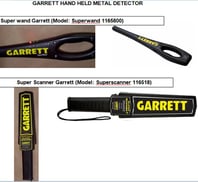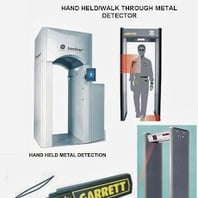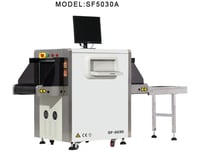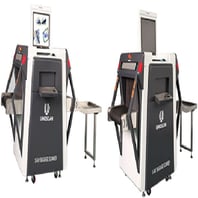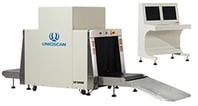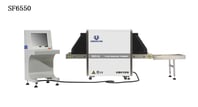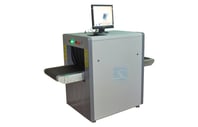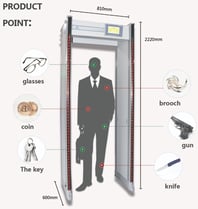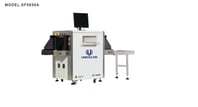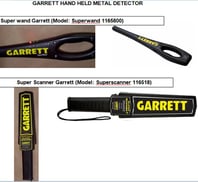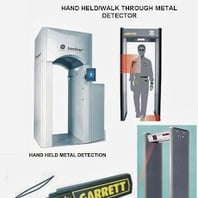 AUTOMATIC VEHICLE UNDER CARRIAGE INSPECTION SYSTEM (AUVIS): Following the September 11 terrorist attack in 2001, organisations all over the world have seriously embrace security systems to protect their key government installations and public facilities, both domestic and international. One key aspect is the detection and diagnosis of concealed improvised explosive devices (IED) by persons engaged in suicide attacks. Traditionally, security personnel and guard dogs are deployed at entry-points to 'sniff out' vehicle-borne IED. This has resulted in many heavy casualties whenever the terrorists detonated explosives at close range. Our aim is to identify and alert terrorist devices to support entry-point screening with better detection rate, throughput, and accuracy, as well as to ensure safety for both the security personnel and the general public. An automated under-vehicle inspection and alarm system offers clear advantages over Manual vehicle inspection systems by providing improved (abnormality) detection capabilities and operator alarms to expedite the screening process. Its remote operation also reduces risk for the security personnel. This system is the next generation security system that empowers security and law enforcement agencies with an intelligent and automatic decision-support tool for total vehicle/personnel surveillance and access clearance control. It automatically identifies under-vehicle anomalies by comparing the real-time captured image with that of a previous screening under remote stand-off operations. Both the scanned and stored under-vehicle images are presented on the computer display to enable security personnel verify, alert and rapidly respond to IED threats. With the ability to integrate with complementary systems such as biometrics screening for drivers and passengers, portable explosive detection system for vehicle interior and bollards for physical deterrence, AVUIS is a complete, all-in-one access control system. This under Vehicle Inspection System is designed to inspect vehicles on-the-move to ensure high throughput of vehicles at the entry-point. It uses a high-speed, high frame rate area scan camera to capture a segment of the under-vehicle, and apply State-Of-The-Art Image Stitching algorithm to produce a complete high-quality image of the undercarriage. The system is available in three different configurations (Embedded, Mobile & Robotics) to aid security agencies conduct quick and thorough inspection of all vehicle types including cars, vans, trucks, cargo vehicles, military heavy vehicles, etc. This system is capable of screening under-vehicle height ranging from 0.2 to 1.2 meters; vehicle length and width of up to 80 feet and 10 feet respectively.
UNDER VEHICLE SEARCH MIRROR: Analogue Under vehicle Inspection Mirror Is an excellent tool used to search under vehicles carry to detect hidden weapons , contrabands like explosives and drugs. Under Vehicle Search Video recorder. This unit is a very effective tool for searching the Vehicles under carriage to detect any possible hidden weapons and contrabands like explosives and drugs. This unit has DVR built-in to record what you've seen for future inspection/ view.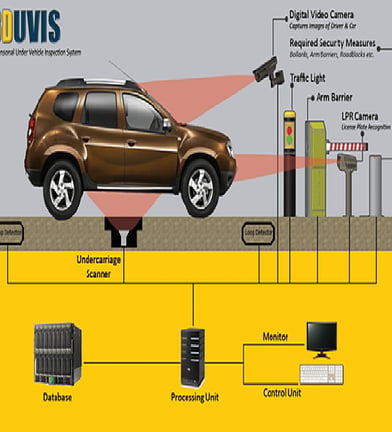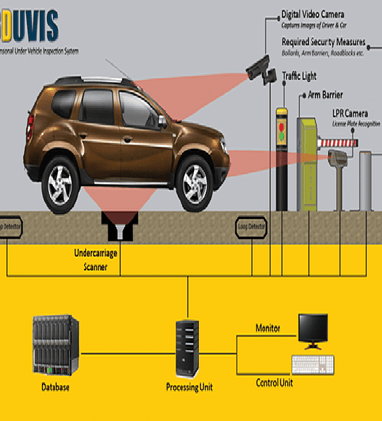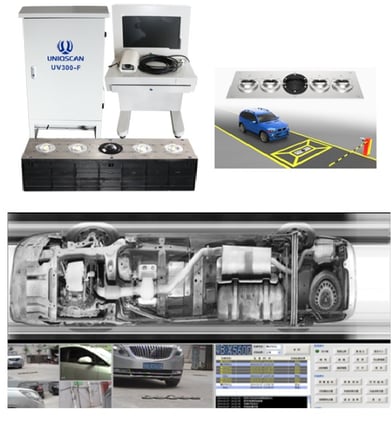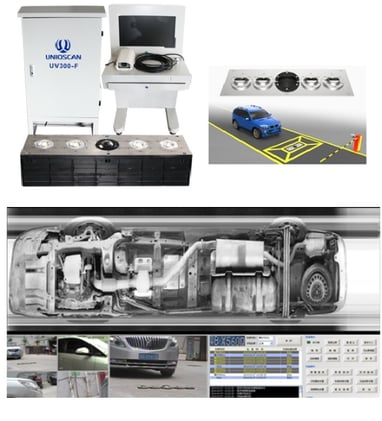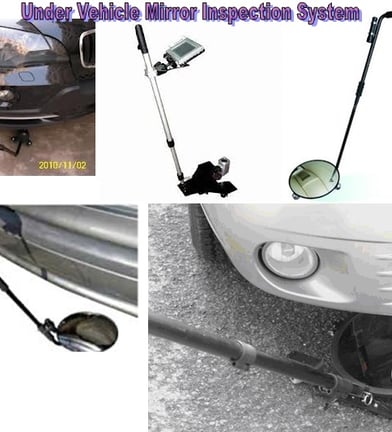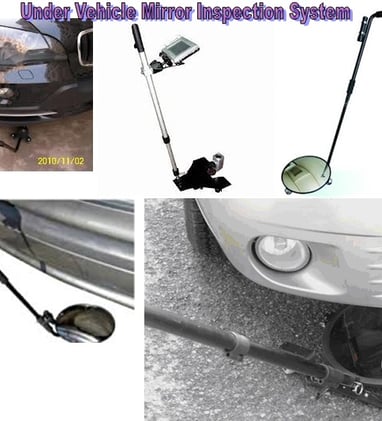 Video Door phone Intercom
Video Door phone IntercomVideo Door phone Intercom is a perfect way to have complete peace of mind from being able to see, hear and speak to visitors before opening the door at your home or business.The Doorbell Unit includes a color pinhole camera, microphone, doorbell button and a speaker for 2 way conversations. See at all hours with clear color day vision and infrared night vision, switching to black and white and allowing you to see 9ft (3m) at night.You can position the Doorbell Unit up to 32ft (10m) from the Monitor Unit with the included cabling and the pack contains all the mounting brackets and hardware for an easy DIY installation. The Monitor Unit features a 3.5" LCD screen allowing you to not only hear but see your visitors; and the intuitive touch button controls makes operation a breeze. The Video Door phone Intercom can also connect and control an electric door strike (sold separately) enabling you to buzz people in.The Video Door phone Intercomm - it's advanced security made easy.Have peace of mind from being able to see, hear & speak to your visitors before opening the doorFeel secure at all times knowing you can screen your visitors via the dooprhone intercom with 3.5" LCD screenHave protection at all times with the ability to see at night & in low light up to 9ft (3m) via infrared LEDsOpen the door at the push of a button (requires Electric Door Strike )Stylish black finish won't look out of place in your home or business decor.Includes mounting bracket, screws, 32ft/10m connecting cable, power supply & everything you need to get started.